Retreat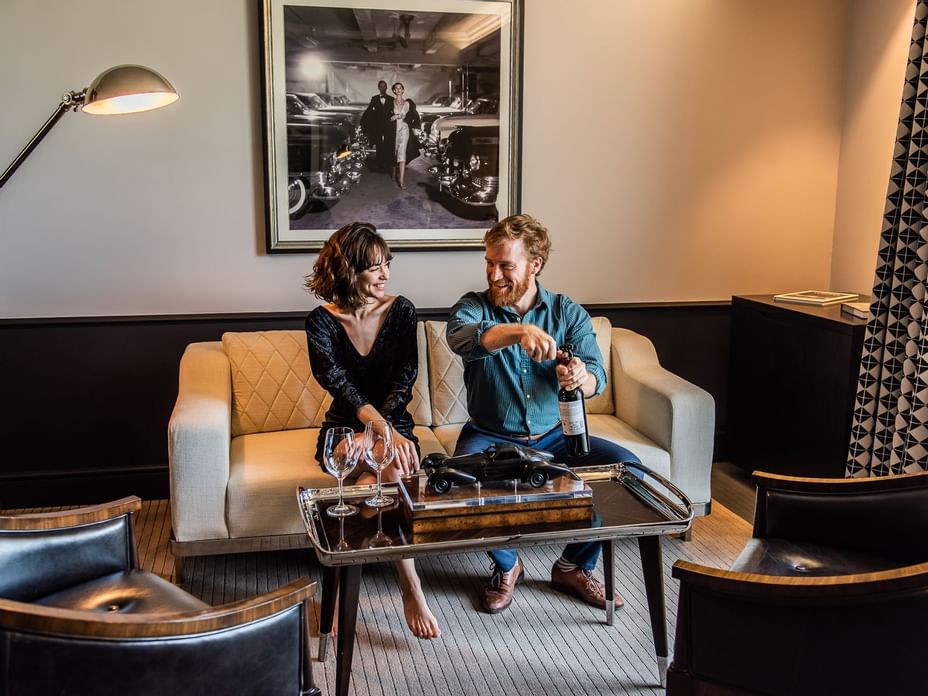 A disconnecting Experience in the city
The offer includes:
Program includes:
- 1 night lodging in double occupancy at The Singular Santiago, Lastarria Hotel
- Breakfast
- 1 tasting menu to share at The Singular Rooftop bar
- 1 special cocktail per person
- Use of spa facilities
[Access requires prior reservation due to health measures directed by Chilean Authorities in plan Paso a Paso]
From USD $240
[Rate is per program based on double occupancy in Lastarria Room category.]
Highlights
Valid for stays from April 1st 2022 up to October 15th, 2022
Reservations
santiagoreservas@thesingular.com - +56 2 2306 881
Read through a summary of our SINGULAR CLEANLINESS COMMITMENT, some of the preventative measures we will be implemented in our properties so you can feel confident when staying at The Singular Hotels. We will update these protocols as this situation evolves, so be sure to check it before arrival here.
Terms and conditions
General Conditions: Program valid for stays from April 1st 2022 up to October 15th, 2022. Rates per program, per night, based on double occupancy. Rates in American dollars (USD) do not include VAT and are free of taxes by Decree-Law 825 Art 12, for foreigners only, non-residents in Chile, paying in dollars and presenting passport and immigration slip upon check-in. Subject to availability, limited spaces with a minimum of 100 nights.Check-in: 3:00 pm Check-out: 12 pm. Early Check-in and Late Check-out are upon availability and with an additional charge. The Singular Santiago is a non smoking hotel in all of its facilities by Decree Law 20.660. A USD $500 fine will be applied in case of non-compliance. The Singular Santiago does not have parking facilities. Program Conditions: Includes one tasting menu perstay served at Rooftop Bar, either for lunch or dinner. Menu can be consumed within The Rooftop Bar's hours of operation. Menu includes: 2 appetizers, 2 main courses and 2 desserts, Austral scallops tartar (1 serving) / Octopus from Chilean Northern, avocado texture and citrus sauce (2 serving) / Duck from Casablanca mini cake, mushrooms and topinambur potato (2 serving) / Patagonian lamb loin skewers and mint ""pebre"" (Chilean condiment) (4 serving) / Lucuma and dulce de leche crunchy cake (2 serving). Vegan and vegetarian options available. Booking Conditions: 100% of the payment will be required up to 10 days prior to arrival at the hotel. Modification and/or Cancellation Policies: Cancellation and/or modifications made up to 48 hours days prior to the arrival: without penalty. Cancellation and/or modifications made within 48 hours prior to arrival will incur in a penalty of 100% of the total stay without the option to reschedule the stay. No shows will have a surcharge of 19% (VAT) added to the amount of the penalty.