Singular RetrEAT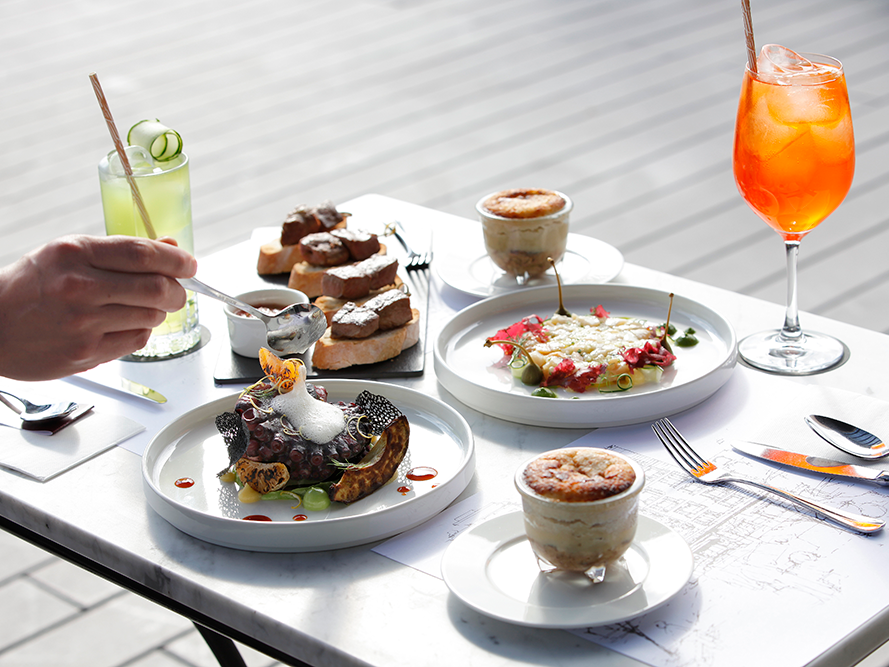 Indulge yourself with the delectable flavors of Chile. Experience Santiago, our vibrant city.
The offer includes:
· 2 nights accommodation for two at The Singular Santiago, Lastarria Hotel.
· Daily breakfast.
· One special menu for two to share in the flavors of Chile. Served at The Singular Rooftop Bar (9th floor).
· One Welcome drink per person.
· Use of SPA facilities.

From USD$ 398
[Rates in USD, per two nights, based on double occupancy. VAT not included]
Terms and conditions
General Conditions: Rates per program, for two nights, based on double occupancy. Valid for stays up to october 15th 2023. Does not apply to single occupancy. Rates in American dollars (USD) do not include VAT and are free of taxes by Decree-Law 825 Art 12, for foreigners only, non-residents in Chile, paying in dollars and presenting passport and immigration slip upon check-in. Rates in Chilean pesos (CLP), VAT is included. Check-in: 3:00 pm. Check out: 12:00 pm. Early Check-in and Late Check-out are available subject to availability with an additional charge. The Singular Santiago is a nonsmoking hotel in all of its facilities by Decree Law 20.660. A USD $500 fine will be applied in case of non-comcompliance. The Singular Santiago does not have parking facilities. Program Conditions: Includes one tasting menu per stay served at Rooftop Bar, either for lunch or dinner. Menu can be consumed within The RooftopBar's hours of operation. Menu includes: Five courses, and 1 signature cocktail per person. Shrimp, jalapeno and citrus tartar (1 unit) / Our Vitello Tonnato Veal slices with tuna, mayonnaise and caper sauce (2 units) /Crab and Grana Padano mini quiche (1 unit) / Lamb sweetbreads and sweet potatoes puree (1 unit) / Blueberry crumble (2 units). Vegan and vegetarian options available. Booking Conditions: All reservations require a credit card guarantee. All reservations are prepaid and 100% payment will be required at least 10 days prior to arrival at the hotel. Modification and/or Cancellation Policies: Cancellations and/or modifications up to 48 hours prior to the date of arrival at the hotel will have no penalty. Cancellations and/or modifications made within 48 hours of arrival at the hotel will have a penalty of 100% of the total amount of the stay. No Show involves a penalty equivalent to the cost of 1 night more taxes.