The Singular Hotels.
Connected By What Is Unique.
The Singular is the reception point for the traveler who seeks to witness space outside of time - a collection of luxury hotels in Chile that preserves the history and legacy of the land where they arise. The Singular Hotels is a portfolio of unique luxury properties in Santiago and Patagonia, Chile. At each of our hotel destinations, we seek to reflect the essence of our surroundings, pay tribute to local history and customs and integrate the identity of these vibrant regions into the guest experience.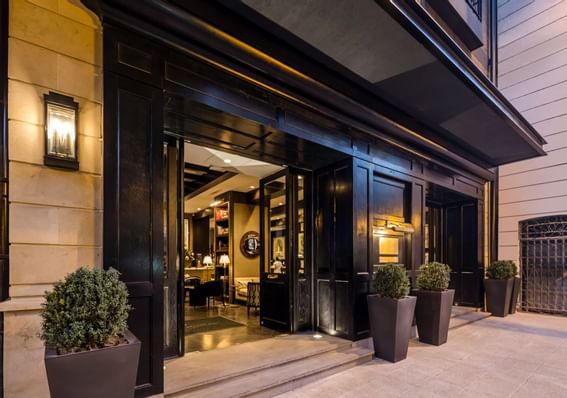 A luxury destination tucked into the cultural, historic and social heart of the Chilean capital, The Singular Santiago invites you to redefine your identity and spirit through relaxation and satisfaction.
View Hotel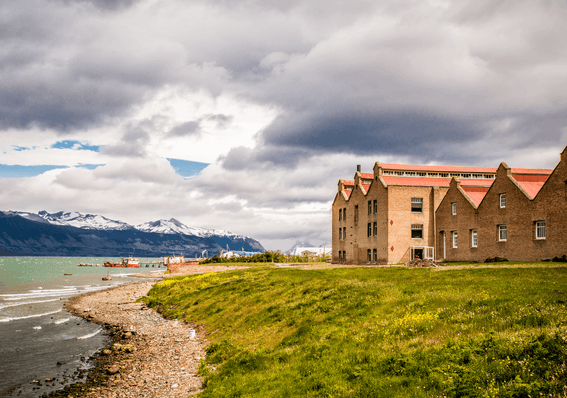 Discover the perfect balance of comfort and elegance amidst the wild luxury of Southern Patagonia. The Singular Patagonia is the sentinel that preserves the rich heritage and allure of the old Bories refrigerator factory from the 20th century.
View Hotel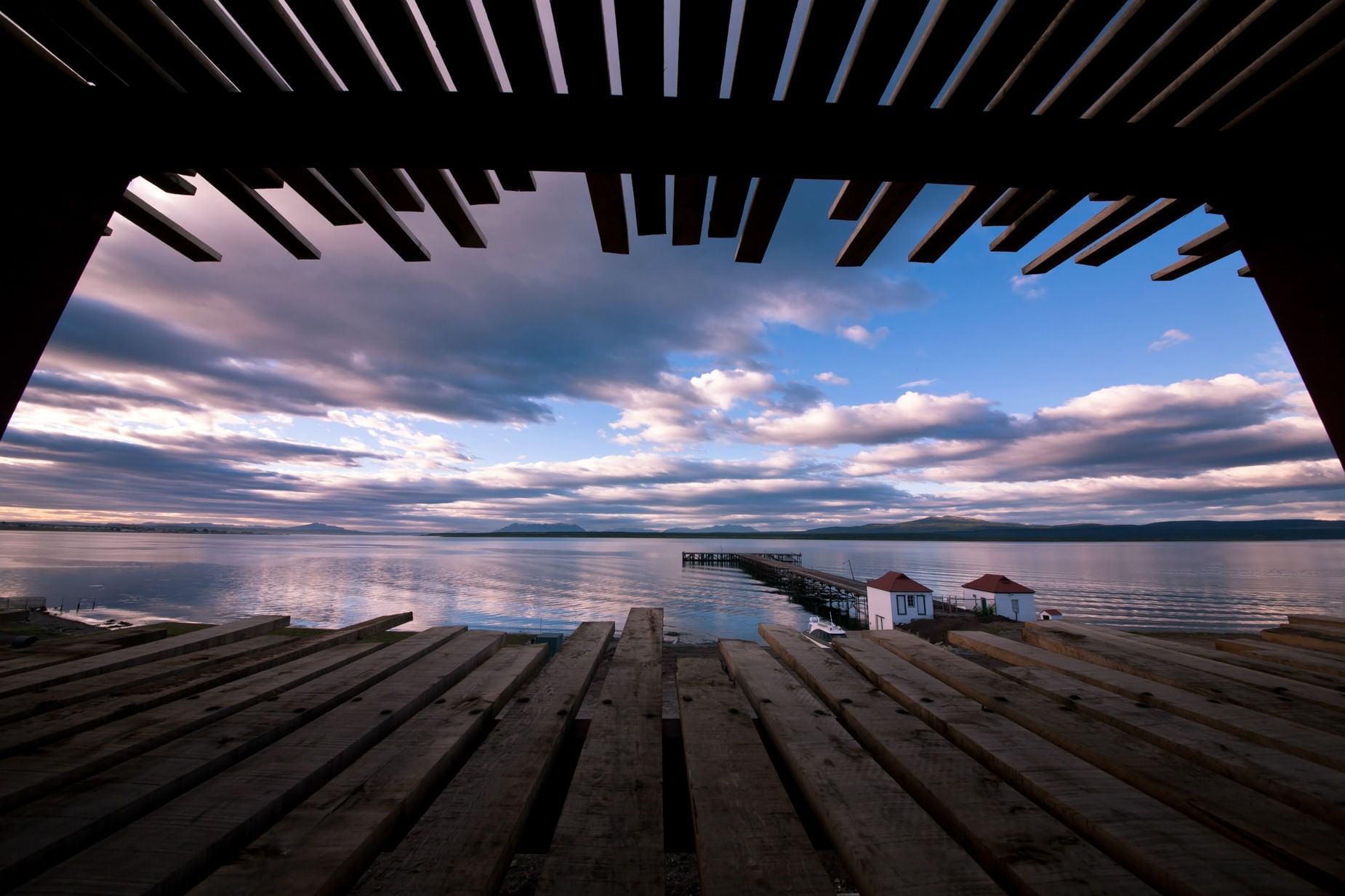 Exclusive Offers
---
To enhance your experience with us, we invite you to choose from a series of programs carefully designed for you.
Slideshow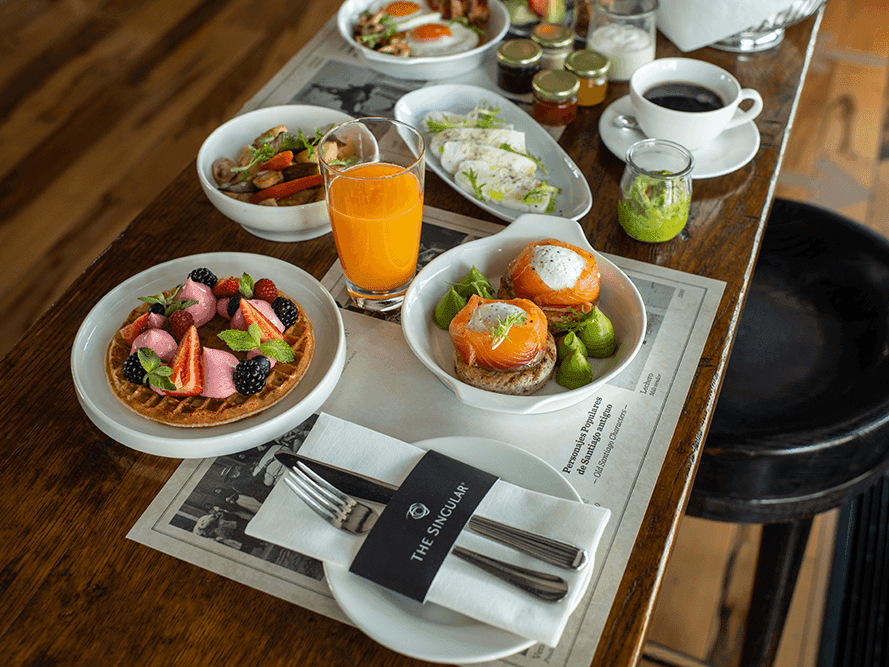 The weekends
Enjoy a memorable stay at The Singular.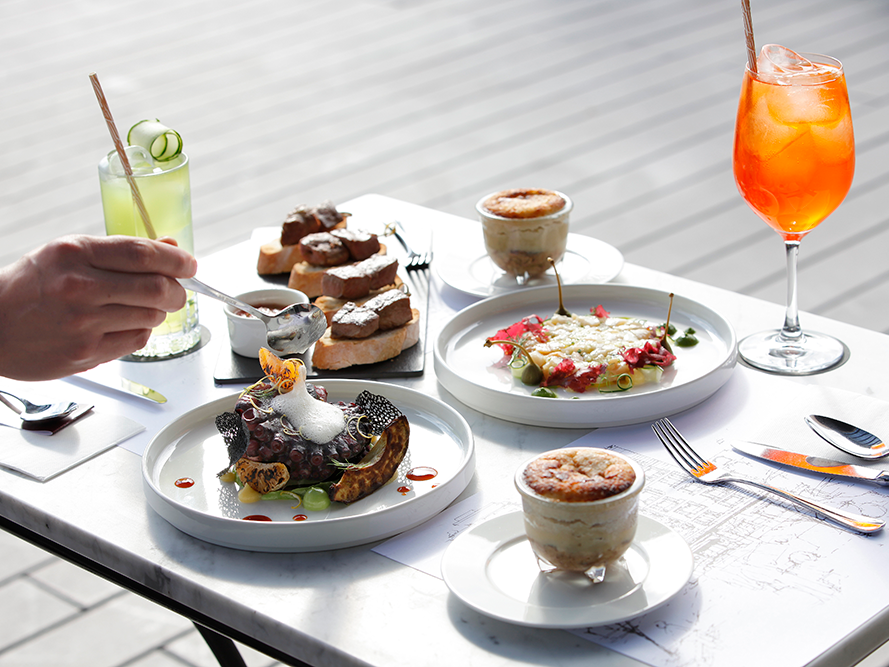 Singular RetrEAT
Indulge yourself with the delectable flavors of Chile. Experience Santiago, our vibrant city.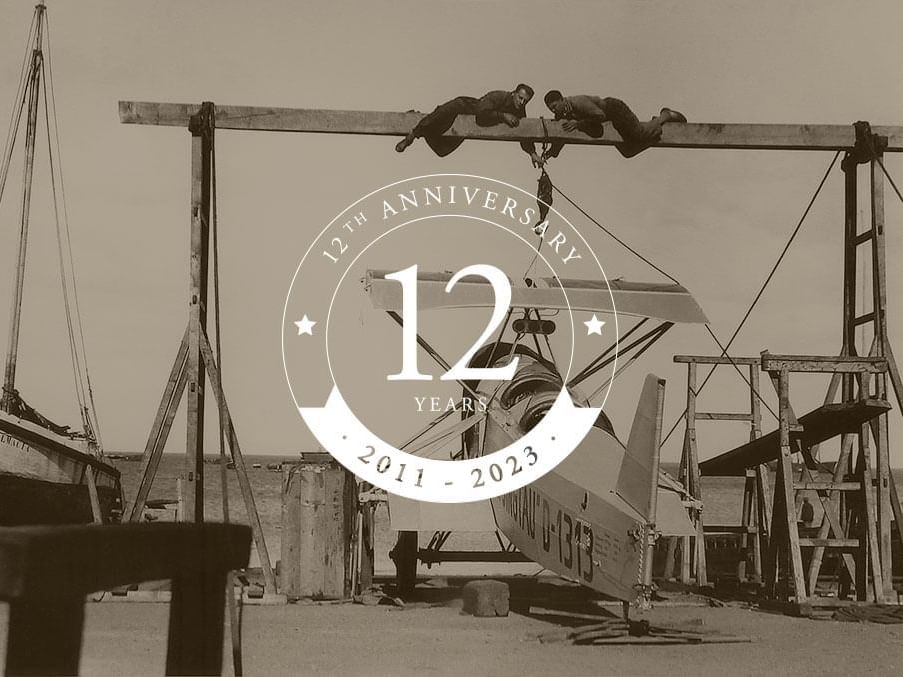 Pioneers
Get a glimpse into the heart and soul of Patagonia and feel its Pioneering spirit.
Press & Awards
Please read our latest news and press stories and find out more about our latest awards and accolades.
Everything Anticipated & More


Staying at The Singular is an experience that almost defies fully explaining with words.....so I will be brief and suggest anyone interested to simply make reservations (not always easy to secure) and try it!


2020-06-27
The Singular Santiago is a very good hotel. What elevates its status to Excellent is the service. The entire staff makes the guest feel that anything is possible from the moment of check-in to check out. From the rooftop bar to the outdoor patio in front, service is quick and drinks are always served with a smile.

2020-03-02
Fino y con atencion a los detalles

Excelencia en servicio. Todo el personal es muy amable. Cuidan todos los detalles. Muy bien decorado y piezas amplias.
El restaurant es muy bueno, incluye platos de liebre, jabalí, codorniz, etc. Muy bien atendido. El desayuno es perfecto. Todo excelente!

2019-05-21
Desde la recepción hasta que nos retiramos fue una experiencia hermosa, todos preocupados de que nos sintiésemos a gusto, platos deliciosos y de tamaño más que adecuado, ambiente tranquilo e íntimo.

2018-12-14
Una pieza exquisitamente decorada. Hotel tipo boutique con una terraza azotea para tomar un aperitivo antes de la cena muy bien servida en su comedor. Ubicado en zona céntrica de la capital cerca de teatros y museos y restaurantes.

2019-04-21
Chic hotel in Bellas Artes

Perfect location for checking out Santiago's art district and a convenient walk to downtown. Excellent staff and sumptuous breakfast. Modern large bathroom. Comfy beds.

2019-06-09
Classic hotel with charm, superb service, and location

Elegance defined! Spacious rooms with classic decor. Extensive free breakfast with great service. The hotel is within walking distance of some of the nicest restaurants and wine bars in Santiago. One of the top 10 hotels we have ever stayed in, anywhere in the world.

2019-08-08
Recepción amable y rápida. Ubicación inmejorable en pleno barrio lastarria, ideal para caminar a los ricos restaurantes y cafés del sector. Habitaciones amplias, ropa de cama de excelente calidad. Lindo bar terraza en el noveno piso con una piscina pequeña con vista a la ciudad. Desayuno excelente! Productos de primera calidad en una ambiente grato y tranquilo.
¡Volveremos encantados a the singular en una próxima visita a Santiago!
On arrival and throughout the stay the staff couldn't be more friendly and helpful. The rooms are well apponted and quiet. The hotel is very well located and restaurants are safely walkable within 5 mins of hotel. A nice park is also nearby. A great choice.

2020-01-14
Conforto, charme e história

Estivemos em novembro neste Hotel maravilhoso. Todos os passeios que fizemos foram muito bons, guias atenciosos e gentis. O restaurante do Hotel também é muito bom. Quarto e banheiro amplos e muito confortáveis, com vista fantástica.

2020-01-08
O Hotel é um museu com um excelente serviço de hotelaria e ótimas instalações. Um local único. Não existem hotéis assim.
Serviços de passeios com picnic na região excelentes. Tudo perfeito. recomendo.

2018-03-22
Luxus in historischem Ambiente

Dieses Hotel wurde perfekt in ein historisches Gebäude integriert. Das Personal ist extrem nett, insbesondere an beiden Rezeptionen und im Restaurant und beim Frühstück. Wir hatten jeder eine sehr gute Hot-Stone-Massage. Das Essen war ausgezeichnet und unser schönes Zimmer in der Mitte des dritten Stocks hatte einen traumhaften Blick.

2019-11-30
Aussergewöhnliche Lage in eine gelungenen Umnutzung einer Fabrik.

Die Lage und das Hotel sind aussergewöhnlich. Die Umwandlung der ehemaligen Fabrik in ein Hotel ist sehr gelungen. Die Zimmer sind sehr grosszügig und habe eine phänomenale Aussicht.

2019-11-19
Grandiose, great taste, wonderful food and service


What a feast and wonderful place to be when you just finished 4 days hiking and sleeping rough. The person who designed this obviously saw the beauty of everything before others and what an incredible job they did. Great spa, free bikes to go into town, the restaurant is so good you don´t want to leave the hotel and breakfast is glorious.


2020-03-29
La experiencia no pudo ser mejor. Desde el ingreso el personal sumamente agradable, subimos a la terraza donde cuenta con piscina para los húespedes con un hermoso bar/restaurante.
Nos deleitamos con unos deliciosos pisco sour con un acompañamiento delicadamente presentado. El personal impecable, brindando un servicio de total calidad. La decoración y las instalaciones son una belleza. Un must para quienes estén por el barrio.

2020-01-14
Excelencia en la Patagonia

Simplemente un agrado, la ambientación, las habitaciones, los servicios al pasajero, el aprovechamiento como el rescate del edificio y los espacios de este lugar histórico de la Zona, restaurante y bar de primera, exquisitos Pisco Sour de Calafate y Ruibarbo; una aventura absolutamente recomendable.

2019-12-16
From the minute we stepped inside, we could see it was just going to be a great place to stay. From the welcome of the door staff and the attentiveness of the check-in staff, we could not have been made feel more welcome. The bed was super comfy, the bathroom was large and immaculately clean, the balcony gave a lovely vista over the nearby streets and rooftops, and the hotel is ideally located in a lovely area, and only a short walk from many of the tourist places, such as Plaza de Armas and the Metropolitan Park, which is just over the river. Thank you to everyone at The Singular - we hope to come back some day.

2020-02-02
The hotel is built in a "museum" which was a previously a cold storage plant. The design is outstanding. The rooms are large and comfortable with a huge floor to ceiling window looking out over the fjord. The staff are all super friendly and helpful. We were on the all inclusive program and they were feeding us every time we turned around. Plus the food was fantastic. The included excursions were top notch. You absolutely should do the "glacier navigation" tour.


2020-03-16
This hotel is different to any other hotel I have stayed in. Outside looks like you are entering something from a movie set but once entering the reception area, you are presented with an in-depth part of Chilean history.

The 57 rooms are large and very comfortable, the beds make it so easy to sleep. And the view through the huge glass windows is magnificent. The food is delicious and the excursions they offer suit all degrees of fitness.

2020-03-03
Unique upscale hotel with a beautiful view!


My husband and I stayed for four nights and highly recommend the Singular. It has spectacular views from the rooms and the historic cold storage parts of the hotel add a truly unique feel to the property. From the first step onto the funicular to travel from reception down to the lobby, you know you're somewhere special.


2020-02-22
It is probably the most spacious hotel I ever stayed at. Both the room (with floor to ceiling glass windows, with a spectacular view) and the communal areas are huge. But still they manage to create a cosy feeling. Food is great and the concept with all inclusive makes the stay easy. Beside the overall luxurious feeling it was the quality of the guides that made our stay extra memorable. The really engaged in our excursions and were very knowledgeable.

2020-02-17
Wonderful hotel and they treat you like real guests. Spent three nights there and found service and food wonderful. Also day trips they offered were very well done. Loved the pool and spa, too. It is a little out of town but who cares!


2019-12-12
Beautiful hotel in the heart of Lastarria

The Singular was the perfect place to stay for our trip in Santiago. It is within walking distance to most of the main city attractions and near lots of great restaurants. The staff were exceptionally friendly and helpful and the included breakfast was great.
The rooftop pool and lounge was perfect for unwinding at the end of a long day exploring.

2020-02-17
Tout ici est extra-ordinaire : l'hôtel, le restaurant et le musée. C'est une belle restauration d'une friche industrielle couplée à un hôtel et un resto d'exception. Le staff est professionnel et tous les détails concourent à l'excellence de ce lieu.


2020-02-08
One of the most gorgeous hotels I've ever stayed in. A little away from the main town, on the lake. The whole property is very stylish and luxurious. The food is delicious. You don't ever want to leave this hotel !


2020-02-04
Un hotel espectacular en todos los sentidos: amplitud, vistas y equipamiento de las habitaciones, nivel del servicio, el cual está pendiente pero sin resultar servil, las excursiones magníficas y con estupendos guías, el desayuno delicioso y el restaurante de primera categoría. También el servicio de bar con sándwiches muy ricos. Disfrutamos de cuatro días para recordar.

2019-10-31
Las instalaciones son extraordinarias, muy buen trabajo de restauración del lugar y preocupación en los detalles. El restaurante es de muy alto nivel, el equipo del hotel muy atento y los guías para las excursiones muy preparados. Volveremos.

2019-03-11
Pictures don't do it justice


A unique hotel in a unique location. If your are going to be in this part of the world this is where you have to stay. It's hard to imagine such luxury accommodations with five star dining. My experience and interactions with the Chilean people has also been spectacular making our stay that much more pleasant. You are made to feel very welcome in their country.


2019-10-09