The Singular Santiago
A Luxury Travel Experience In Chile's Vibrant Capital
Located in the cultural and historical hub of Santiago, The Singular Santiago, Lastarria Hotel invites guests to embody its unique spirit through relaxation and singular satisfaction. Providing excellent service in an elegant atmosphere, the hotel offers perfectly balanced architecture, distinctive design and gastronomy which integrates the essence of the area. An array of experiences, flavours and rest in Chile's cultural gallery awaits you.
Rooms
An area of comfort and relax, with a neo-classic interior design; a mixture between classic and contemporary style for a warm stay.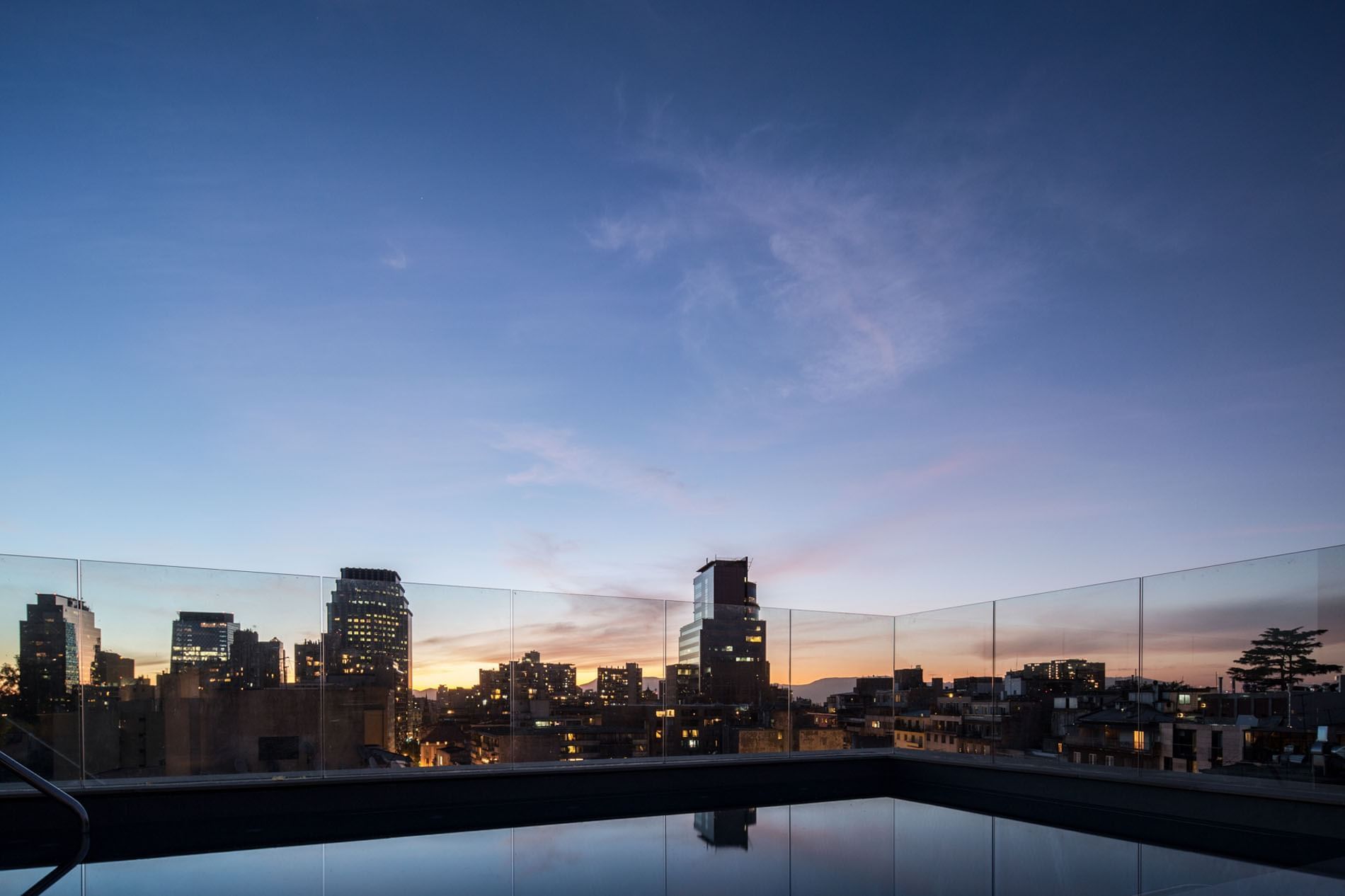 Slideshow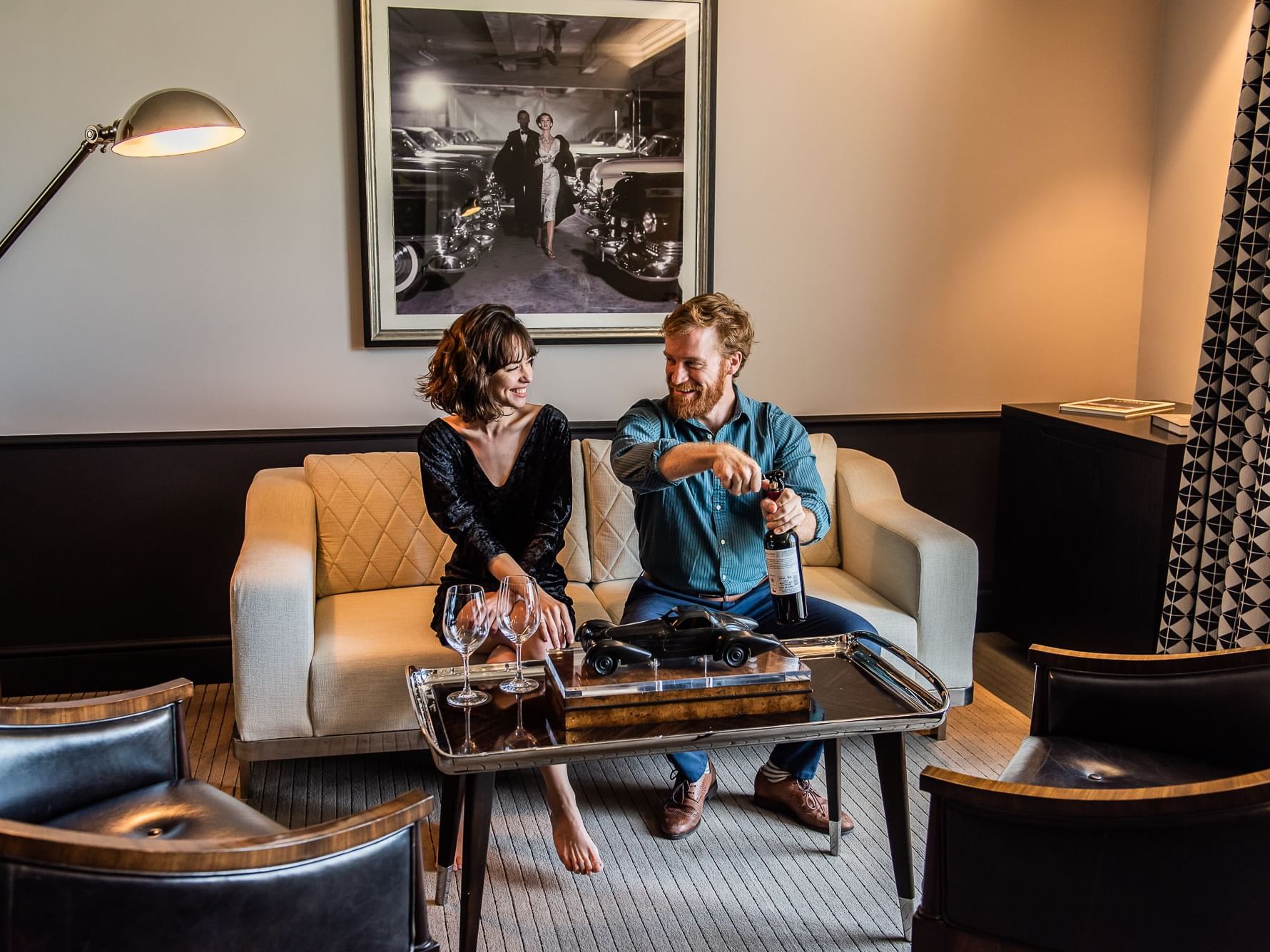 Retreat
A disconnecting Experience in the city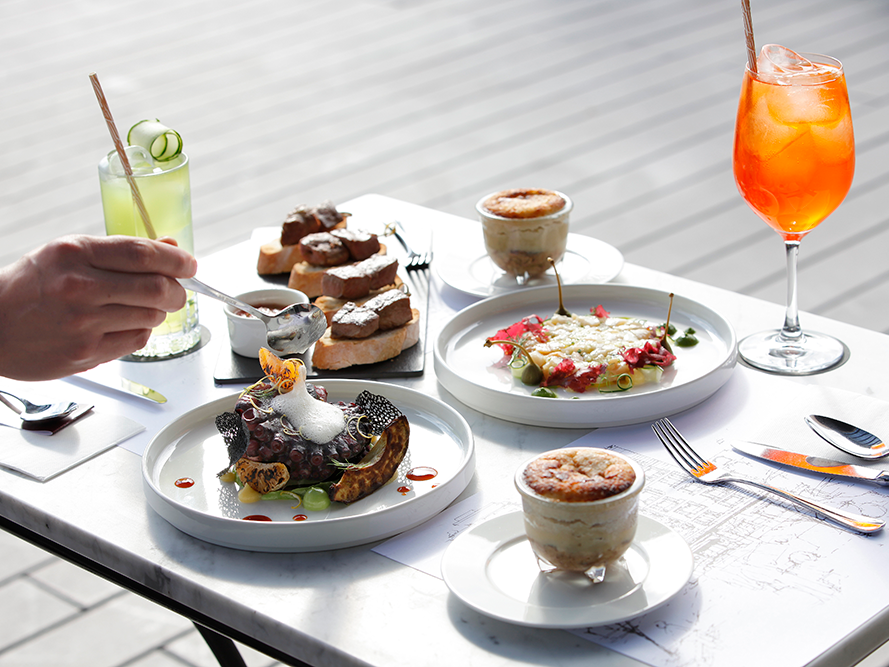 Singular RetrEAT
Indulge yourself with the delectable flavors of Chile. Experience Santiago, our vibrant city.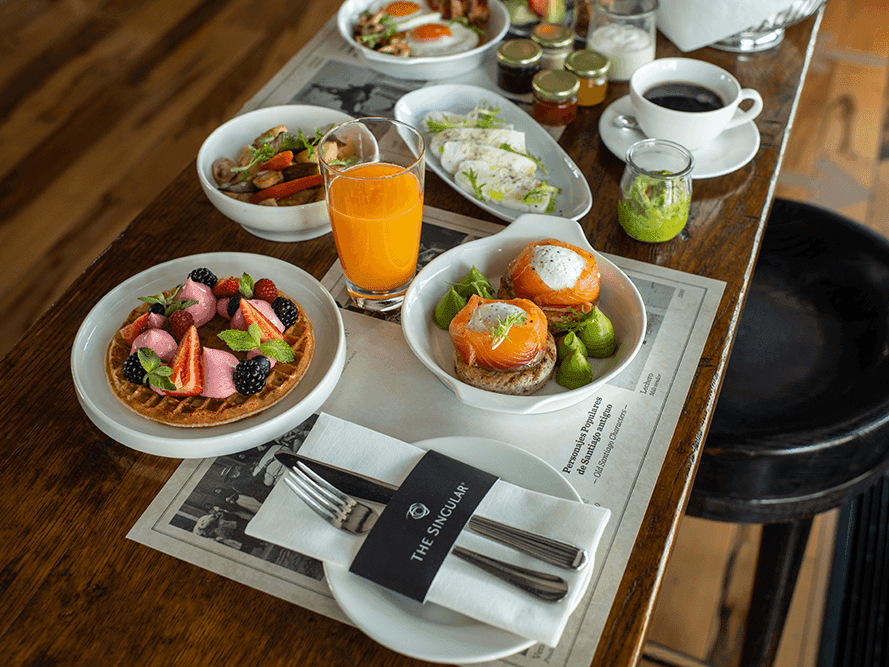 The weekends
Enjoy a memorable stay at The Singular.
Gastronomic Delights
Discover incredible Chilean flavors you won't find any other place. A point of reference for food connoisseurs, the excellence of our gastronomy is based on French techniques using high-quality products from all over the country, served in a sophisticated setting with excellence. Don't miss savoring a special moment at our Rooftop Bar, an unrivaled gem with a privileged view of historic San Cristobal Hill.
Prime Centre City Location
A prime destination in the centre of the city, The Singular Santiago, Lastarria Hotel places guests near cultural, historic and artistic attractions, with a variety of activities and entertainment close by. With appealing restaurants, pubs and independent design shops creating one the most attractive and visited sections of Santiago, the hotel offers a unique environment for those who wish to discover the local essence of Chile's Capital.
Personalized Service
---
Connected by what's unique about this destination, travelers alike appreciate the high-standards set at The Singular Santiago, Lastarria Hotel. Luxury here is defined by the personalized service we deliver to our guests in all aspects of their stay. Read what our previous guests have to say about the warm, anticipatory and customized experience that awaits.
The Singular Santiago is a very good hotel. What elevates its status to Excellent is the service. The entire staff makes the guest feel that anything is possible from the moment of check-in to check out. From the rooftop bar to the outdoor patio in front, service is quick and drinks are always served with a smile.

2020-03-02
Fino y con atencion a los detalles

Excelencia en servicio. Todo el personal es muy amable. Cuidan todos los detalles. Muy bien decorado y piezas amplias.
El restaurant es muy bueno, incluye platos de liebre, jabalí, codorniz, etc. Muy bien atendido. El desayuno es perfecto. Todo excelente!

2019-05-21
Desde la recepción hasta que nos retiramos fue una experiencia hermosa, todos preocupados de que nos sintiésemos a gusto, platos deliciosos y de tamaño más que adecuado, ambiente tranquilo e íntimo.

2018-12-14
Una pieza exquisitamente decorada. Hotel tipo boutique con una terraza azotea para tomar un aperitivo antes de la cena muy bien servida en su comedor. Ubicado en zona céntrica de la capital cerca de teatros y museos y restaurantes.

2019-04-21
Chic hotel in Bellas Artes

Perfect location for checking out Santiago's art district and a convenient walk to downtown. Excellent staff and sumptuous breakfast. Modern large bathroom. Comfy beds.

2019-06-09
Classic hotel with charm, superb service, and location

Elegance defined! Spacious rooms with classic decor. Extensive free breakfast with great service. The hotel is within walking distance of some of the nicest restaurants and wine bars in Santiago. One of the top 10 hotels we have ever stayed in, anywhere in the world.

2019-08-08
Recepción amable y rápida. Ubicación inmejorable en pleno barrio lastarria, ideal para caminar a los ricos restaurantes y cafés del sector. Habitaciones amplias, ropa de cama de excelente calidad. Lindo bar terraza en el noveno piso con una piscina pequeña con vista a la ciudad. Desayuno excelente! Productos de primera calidad en una ambiente grato y tranquilo.
¡Volveremos encantados a the singular en una próxima visita a Santiago!
On arrival and throughout the stay the staff couldn't be more friendly and helpful. The rooms are well apponted and quiet. The hotel is very well located and restaurants are safely walkable within 5 mins of hotel. A nice park is also nearby. A great choice.

2020-01-14
La experiencia no pudo ser mejor. Desde el ingreso el personal sumamente agradable, subimos a la terraza donde cuenta con piscina para los húespedes con un hermoso bar/restaurante.
Nos deleitamos con unos deliciosos pisco sour con un acompañamiento delicadamente presentado. El personal impecable, brindando un servicio de total calidad. La decoración y las instalaciones son una belleza. Un must para quienes estén por el barrio.

2020-01-14
From the minute we stepped inside, we could see it was just going to be a great place to stay. From the welcome of the door staff and the attentiveness of the check-in staff, we could not have been made feel more welcome. The bed was super comfy, the bathroom was large and immaculately clean, the balcony gave a lovely vista over the nearby streets and rooftops, and the hotel is ideally located in a lovely area, and only a short walk from many of the tourist places, such as Plaza de Armas and the Metropolitan Park, which is just over the river. Thank you to everyone at The Singular - we hope to come back some day.

2020-02-02
Beautiful hotel in the heart of Lastarria

The Singular was the perfect place to stay for our trip in Santiago. It is within walking distance to most of the main city attractions and near lots of great restaurants. The staff were exceptionally friendly and helpful and the included breakfast was great.
The rooftop pool and lounge was perfect for unwinding at the end of a long day exploring.

2020-02-17