7 Places and Experiences You Won't Want to Miss in Santiago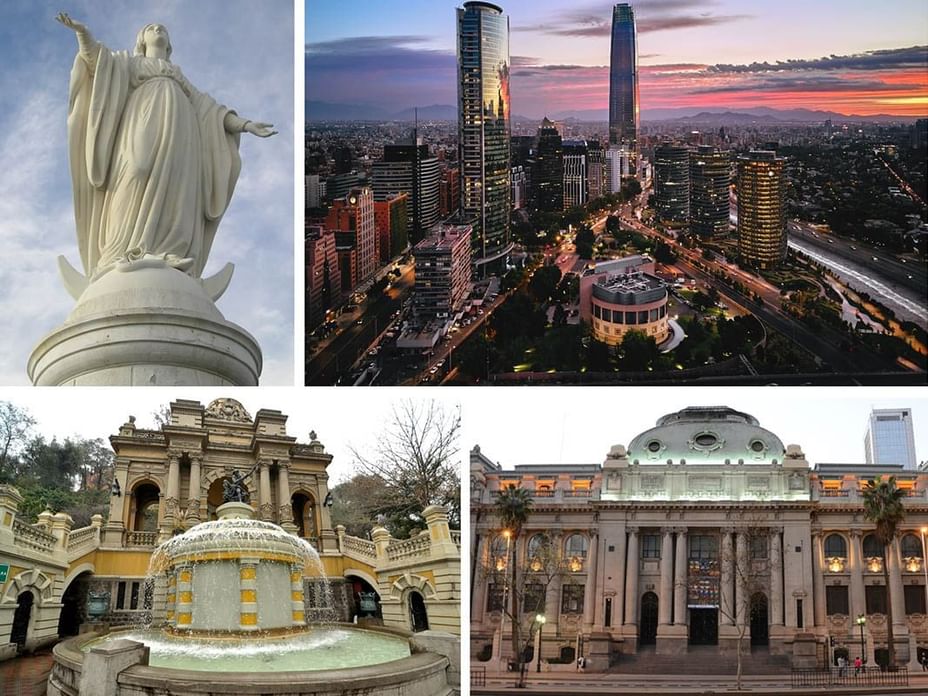 We're proud to call Santiago home. It is Chile's most vibrant and populous city, and "offers a dynamic cultural landscape, with world-class chefs, design-forward shops, and energy to spare" (New York Times).
When many guests arrive at our hotel in Santiago, their first question is: "What can we do in the city?" We're happy to say the options are voluminous and varied—in many ways, you're only limited by the amount of time you have here in our beloved capital city. That said, we've picked a few favorites. There are more where this came from, too—our staff at the hotel can recommend any number of unique activities and locales.
Wander through lovely Lastarria
It's hard to imagine a better location for The Singular than in this charming enclave on the northeast side of Santiago. The creative spirit of this community has drawn thinkers, artists and performers for over a hundred years, and Lastarria retains this bohemian allure today.
You can saunter along its streets to iconic institutions like the Gabriela Mistral Cultural Center and the Chilean National Museum of Fine Arts, not to mention the many bars, cafes, and restaurants. As you enjoy the neighborhood, be sure to check out nearby Cerra Santa Lucia, where the city was founded more than 450 years ago. (Note: We highly recommend our Secretos del Barrio tour through this area—it's a guest favorite.)
Watch a film at Cine Biógrafo: Independent and art house films are the common fare at this charming Art-Deco throwback to the early days of movies (it was built in 1913). It's just a short walk from The Singular, and offers a cozy (only 200 seats) environment for a wonderful matinee or post-dinner movie.
Take in a performance at Teatro Municipal de Santiago: Come for the stunning French neoclassical architecture, stay for the world-class opera, musical theater, and concert performances. This historic theater (first opened in 1857) is among the most esteemed in South America, offering an ideal blend of remarkable architectural aesthetics and superlative acoustics.
Sip superb vintages and revel in the beauty of the Maipo Valley Wine Region: Nestled between the Andes and the coast, the Maipo Valley is just a short drive from Santiago and is home to some of the best wineries in Chile. The region—which has been producing wine since the time of the conquistadors—is renowned for its Cabernet Sauvignon, but it also produces excellent Merlot, Carmenere, and Syrah. While the wines are reason enough to visit, the vineyard vistas take your breath away. The Singular can set you up with a private tour through the region—simply reach out to us upon booking your stay.
Hit the slopes in the Andes: Santiago is located just a short drive away from the Andes Mountains (our rooftop bar is an excellent place to enjoy unforgettable views of the peaks, by the way). That means snow sports are nearby–outstanding resorts such as Valle Nevado and El Colorado are two popular destinations for skiiers. During winter, schuss to your heart's content, and return to the hotel for an apres-ski aperitif and a delightful meal in our restaurant.
Explore La Chascona: Nobel laureate Pablo Neruda was one of the world's greatest poets and a national hero in Chile. Named for this third wife's unruly mane (the name translates to "messy hair"), this museum—which was once the home of the revered rhapsodist—is a tribute to his life and work.
Get to know all the programs we have to enjoy the city >Here
10 Reasons to discover santiago >Here