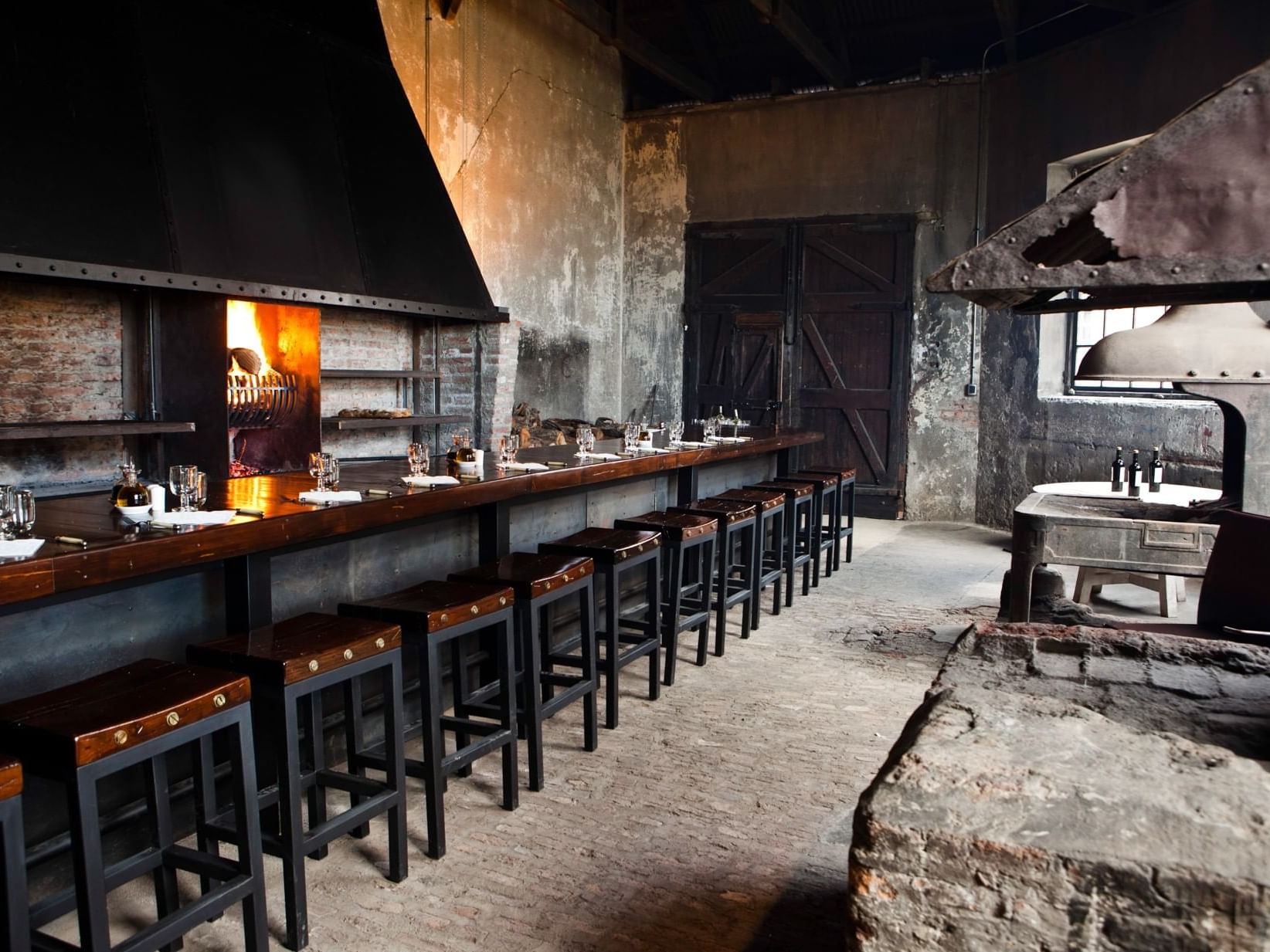 El Asador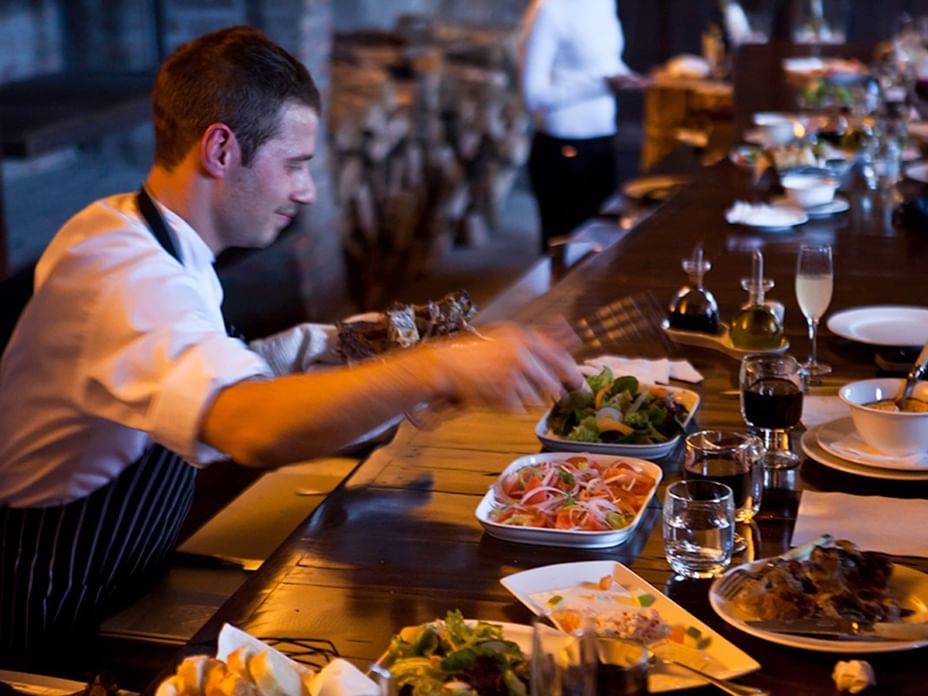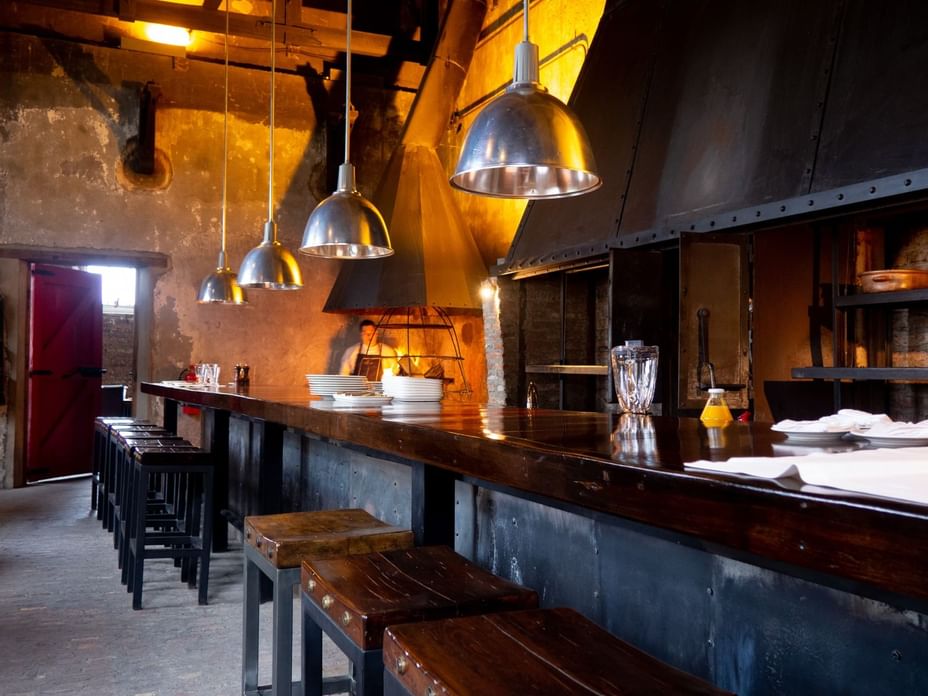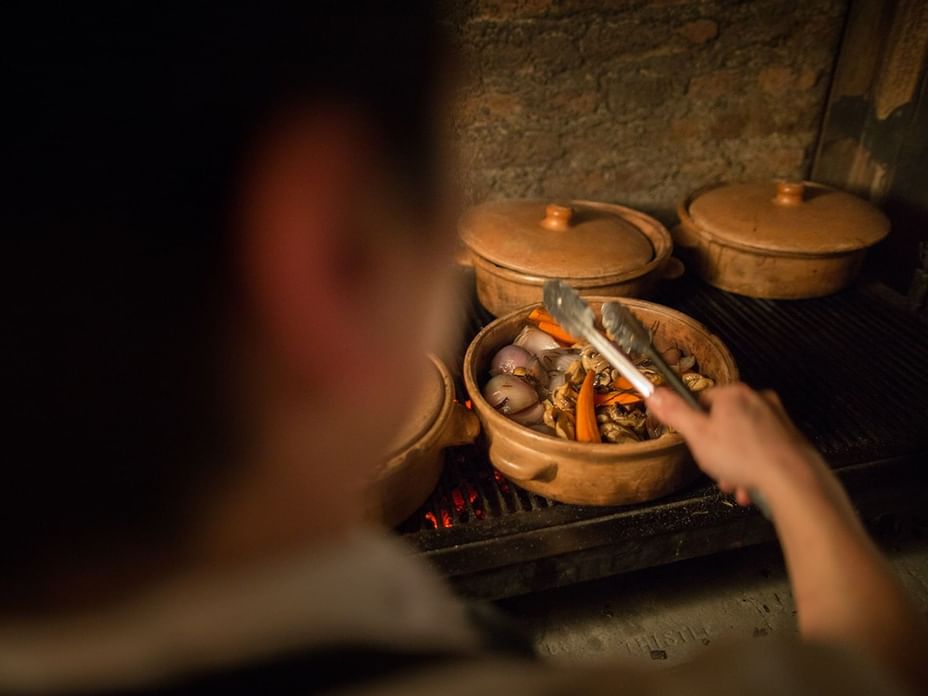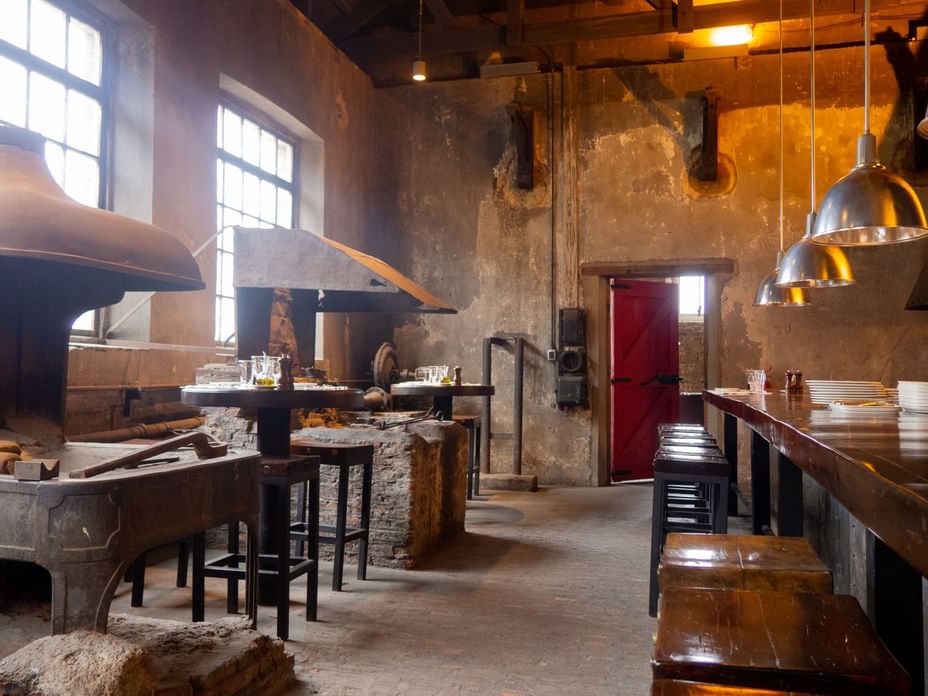 With rustic and historic style, the infrastructure at El Asador preserves the façade of the nineteenth century, transforming the setting into a gastronomic space where the tastes of fine grilled and typical dishes of the area are the main attraction for our gourmand clients.
At El Asador we specialize in wood-fired meats, but also feature a vegan option. Skirt steak, a lamb steak, a ribeye... all are cooked to perfection on a fired grill. The sides included an assortment of local vegetables. Any trip to Patagonia would not be complete without living out this epicurean experience.... don't miss one of area's best kept treasures.
Opening october 18, 2022
Our Menu includes appetizer, a variety of meats and cuts, sides, local desserts and beverages. Vegan and Pescetarian Menu available.
Reservations suggested for both in-house guests and outside visitors.
Terms and Conditions: Reservation required for limited spaces at least 24 hrs. in advance. Reservations are taken from 7:30 pm to 8:30 pm.
Available for events and private groups: Reservation and payment at least one week in advance and must be a minimum of 24 people. The space is available for special events outside of normal operating days and times but each request will be evaluated based on the availability of the space and must be done at least one week prior.
Price range:
Adults Menu Price $40.000 CLP
Children from 4 to 11 years old: $ 22.000 CLP
Children 0 to 3 years old: No cost.
Open Season: December 1st 2020.
Closing Season: February 28th, 2021
TUE-SAT: 7:30 PM - 10:00 PM