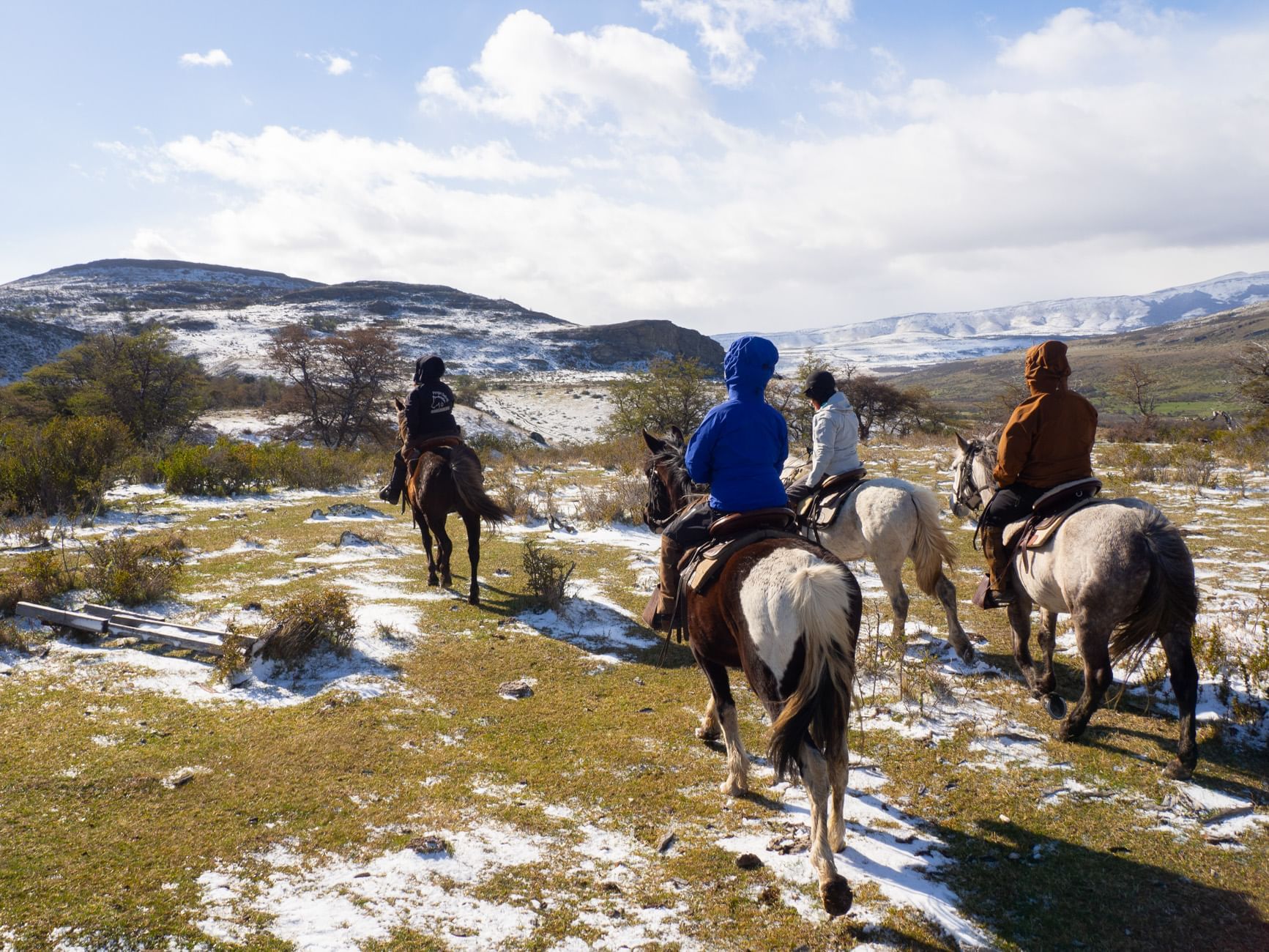 Horseback Riding at Sofia Lake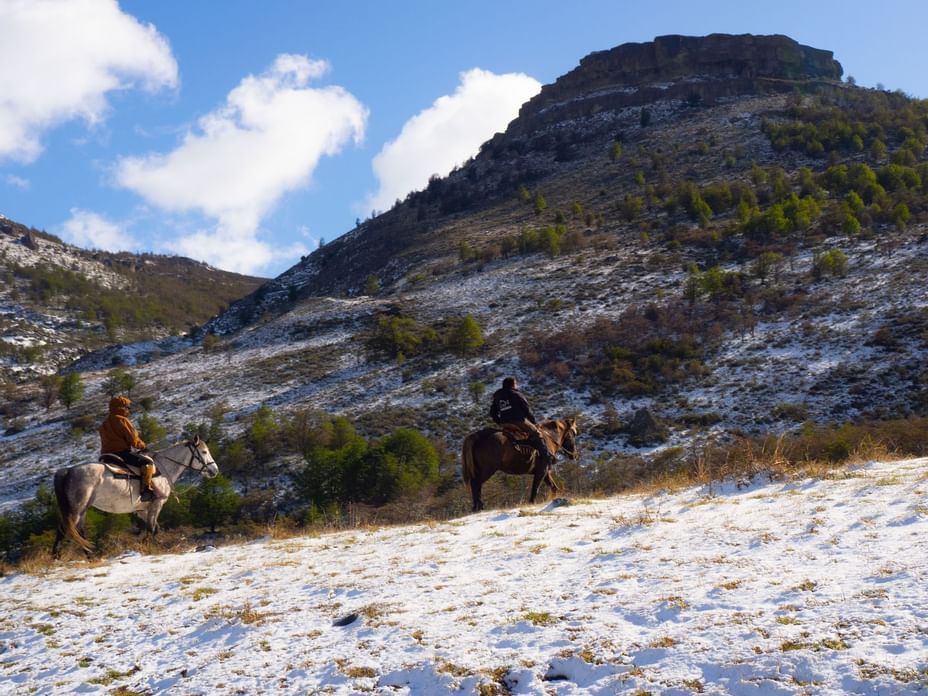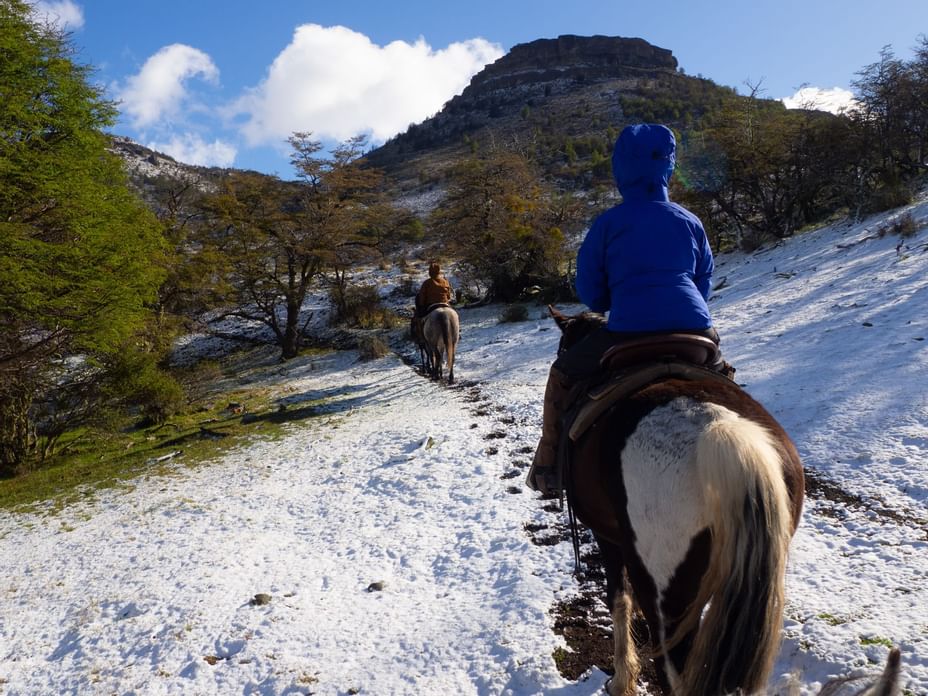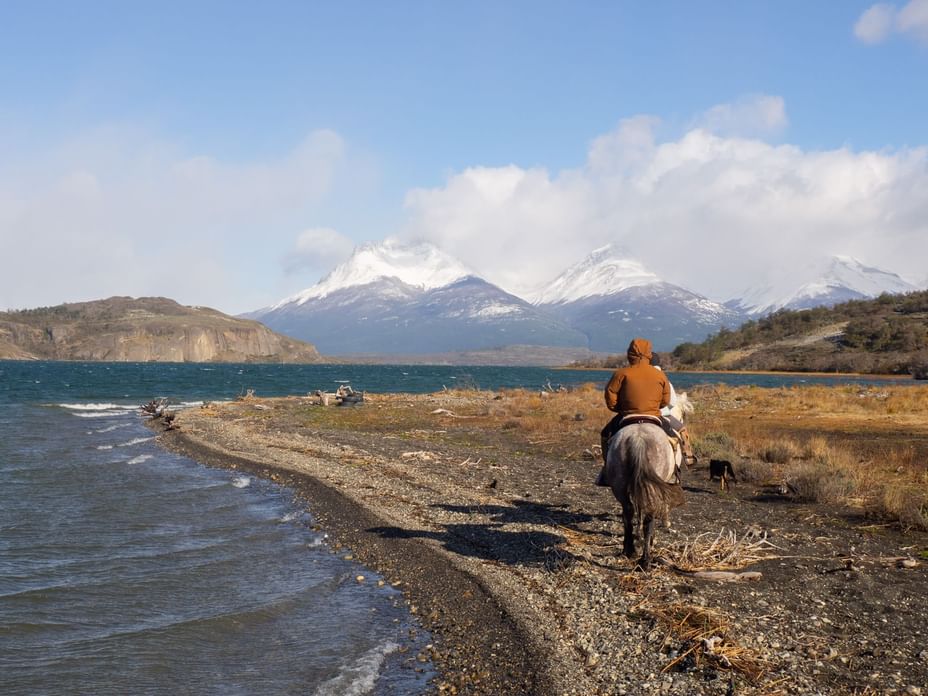 A horseback riding excursion that lasts approximately 2 hours while riding through valleys, knolls, lenga and nirre forests trails. We will ride through viewpoints and prehistoric sites that remain from glacier formations. We will also reach Benitez Hill and observe imposing austral birds flying over it.
Level of Difficulty: Basic
Half Day Excursion
Duration: 4 hours
Ride Distance: 8 Miles (13 KM)

• Includes: guide, transportation and snacks.
• Minimum age: subject to level experience.
• A minimum of 2 guests required.
• Not suitable for pregnant women.
Our team will assist you to coordinate excursions: +56 612722030
Laguna Sofía Magallanes y la Antártica Chilena Chile