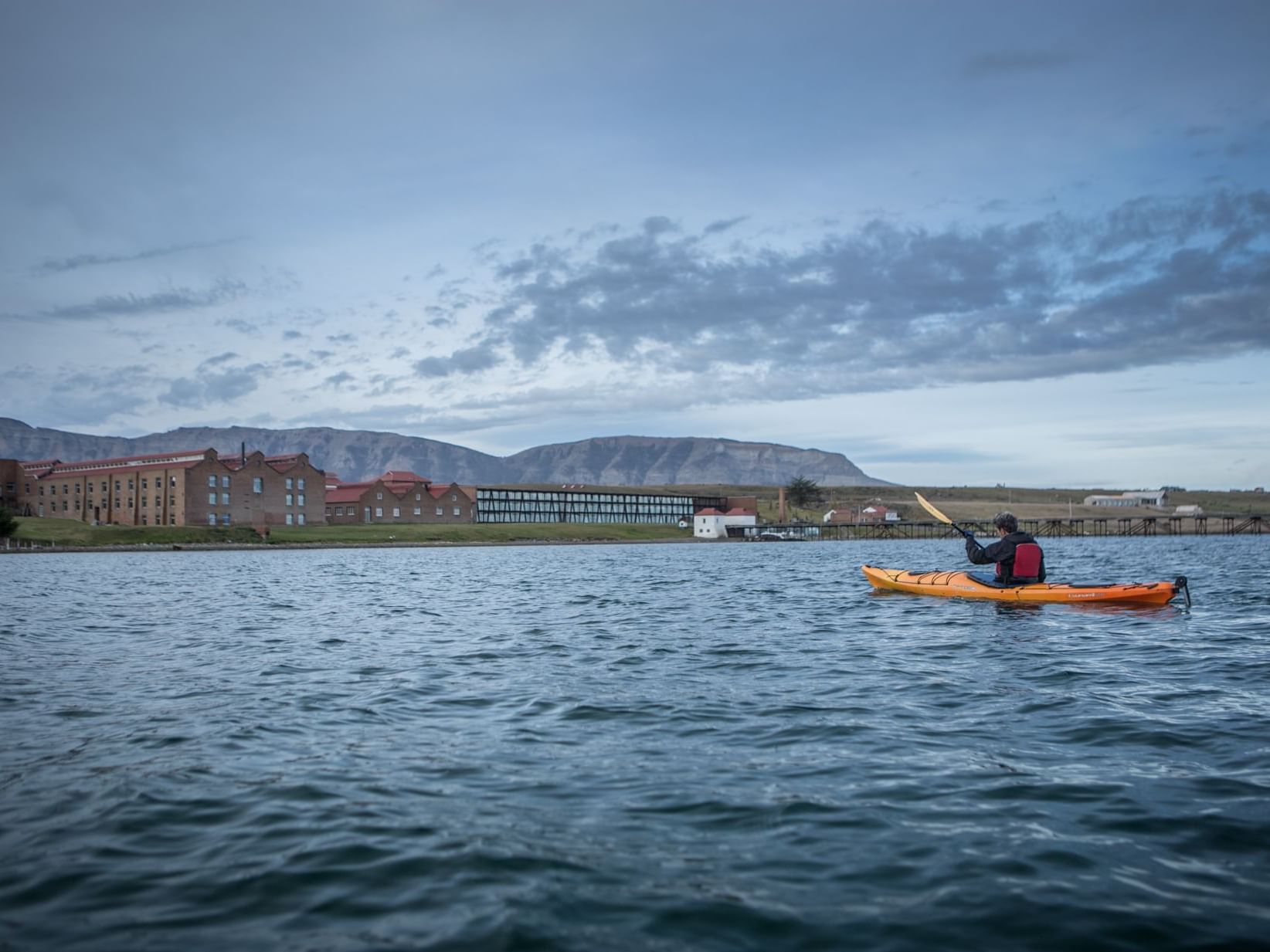 Kayaking at Señoret Channel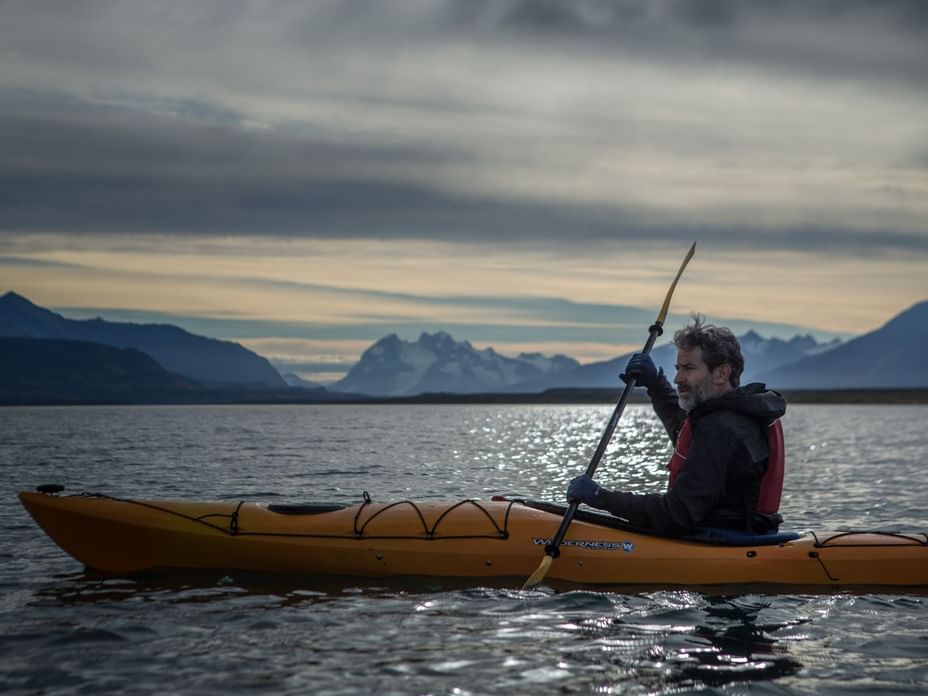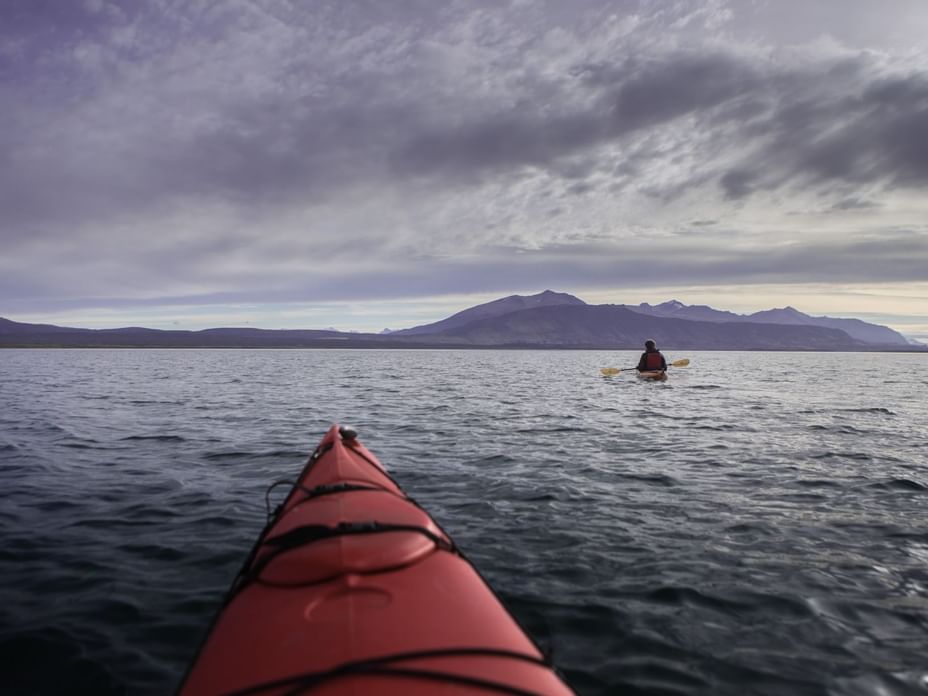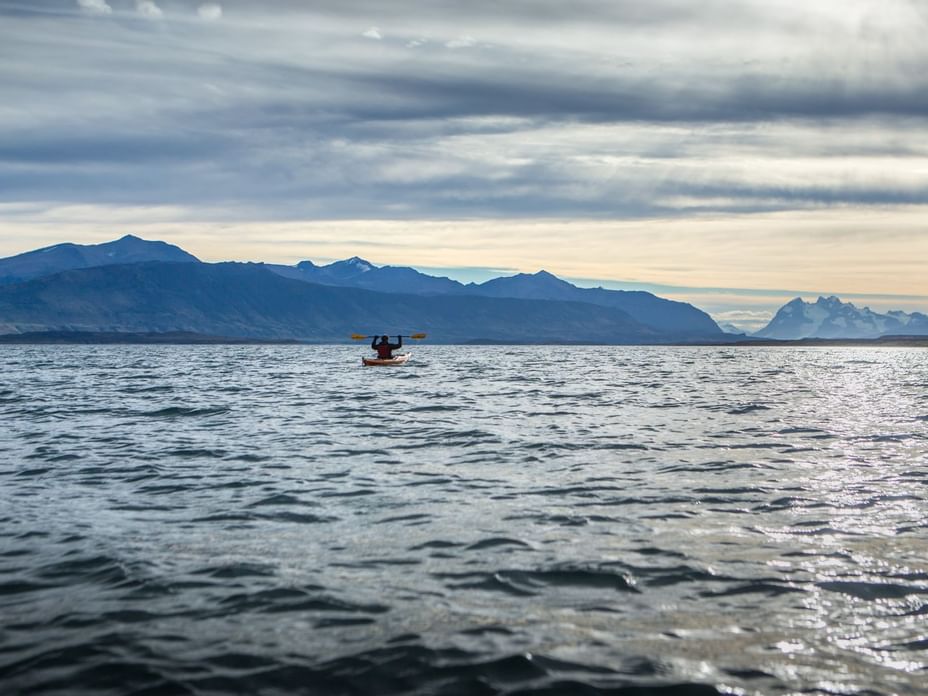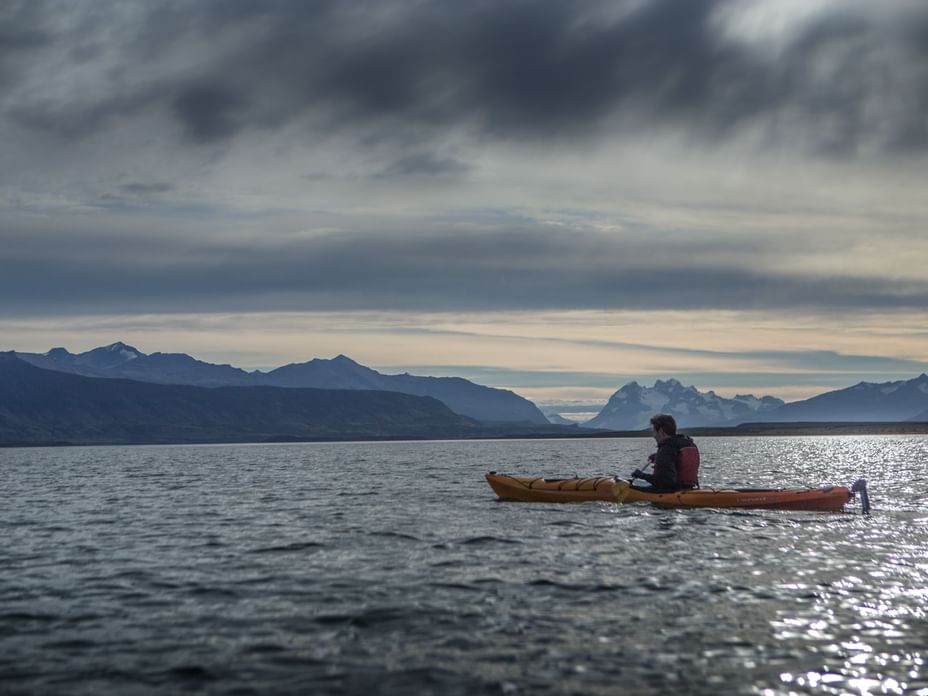 Kayaking through the Señoret Channel waters is ideal for guests that seek both a new adventures and a unique panoramic view of The Singular Patagonia Hotel from the bay. We will begin at the hotel, and then paddle for 1 or 2 hours depending on the direction of the wind. We will continue either towards Puerto Natales or Puerto Condor.
Level of Difficulty: Intermediate
Half Day Excursion
Duration: 3-4 hours
• Includes: guide, wetsuits, gear, a safety talk and snacks.
• Minimum height: 130 cm (4.2 ft)
• A minimum of 2 guests required.
• Excursion is subject to weather conditions.
Our team will assist you to coordinate excursions: +56 612722030
Canal Señoret, Chile Chile