The Soul—and the Heart—of Patagonia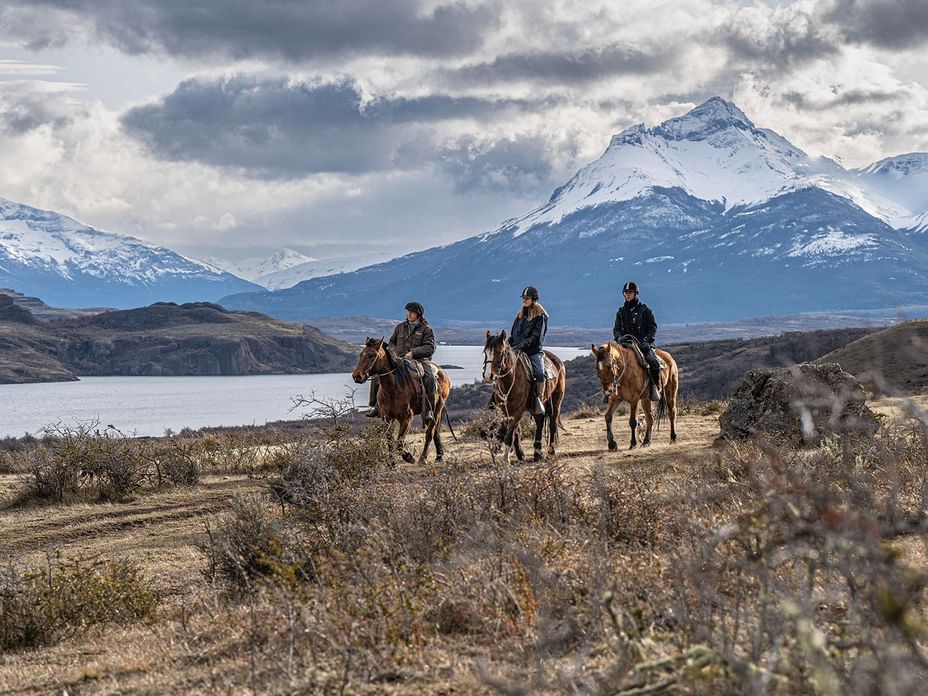 The Soul—and the Heart—of Patagonia

When people visit us in southern Chile, they are justifiably enamored with the raw and resplendent natural wonders here. Glaciers. Fjords. Windswept pampas, crystalline lakes, the unmistakable spires of Torres del Paine… this part of the world offers a kaleidoscopic combination of jaw-dropping beauty and invigorating adventures. This is the rugged soul of Patagonia.
But we've got a secret: There's more to this corner of the planet. There's a Patagonia beyond the postcards you've seen.
For one, the area around the Singular offers a completely different landscape and experiences, not to mention superlative gastronomy and spectacular service. Plus, Torres del Paine is close enough to easily enjoy, but far enough away to avoid the crowds. But one of the biggest reasons travelers choose to stay at the Singular Patagonia is simple:
It's the people.
Just a few miles from The Singular, you can create connections with the people and culture of Patagonia in Puerto Natales. Perhaps you'll converse with a local (in stilted Spanish, perhaps) as you peruse the wares in her shop, or speak in the universally understood language of "yummy noises" as a way of complimenting a freshly prepared meal in one of the many charming restaurants in town.
Maybe you'll visit the local distillery (Last Hope) for a cocktail, enjoying the warmth of convivial conversation as much as the expert mixology. Or share a smile with a local sitting outside their home, then watch kids giggle as they kick a soccer ball around along the road. There are countless moments that can reveal the heart of Patagonia.
When you come to this part of the world, experiencing the natural splendor—and especially the legendary beauty of Torres del Paine National Park—is practically obligatory. After all, it is what makes Patagonia such a distinctive destination, the pinnacle of adventure travel.
But what so many travelers miss when they stay in the park is this: There is much more to Patagonia. Homemade flavors. Hometown personality. And most of all, a community that takes immense pride in the place they call home.
That's why we encourage our guests to take the very short drive over to Puerto Natales. We're proud of our region and we want them to experience something others may miss.
A human side of Patagonia. Warm. Inviting. Real.
After all, why experience the soul of Patagonia… only to miss its heart?