Winter Wanderings: Five Reasons to book a May, July or August Patagonia vacation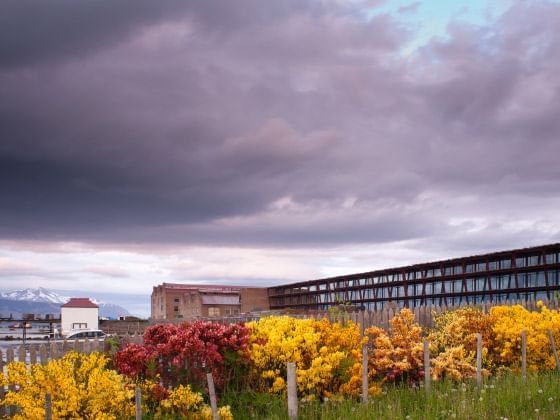 "It seems like everything sleeps in winter, but it's really a time of renewal and reflection."
— Elizabeth Camden
Winter is a truly remarkable season in Patagonia. Nature transforms; the riveting contrasts and humbling grandeur of this region are on full display.
There is also quiet serenity that arrives at this time of year. It's as if Patagonia itself is reminding us: Slow down. Reflect. Rest and rejuvenate as you marvel at one of the most beautiful landscapes in the world.
This is a time of year we've always appreciated, but have never been able to share with guests.

Until now.

We're thrilled to announce that The Singular Patagonia will be open for the winter! After a short break in June, we'll reopen our doors to guests, offering a unique opportunity to experience this region in a brand new way. Here are five BIG reasons why you should consider booking your journey to Patagonia for May, July or August:

Fewer guests: Until travelers catch on to the benefits of a Patagonia vacation in winter, there are likely to be much smaller crowds. This will mean a more intimate and reflective experience.

Save up to 50%: By taking advantage of our winter rates, you can save up to 50% off what you'd pay for a comparable room during our peak season. You can check rates for your chosen dates here.

There is a LOT to do: The Singular will be offering 15 distinctive excursions and activities, allowing you to experience the region in a unique way. Plus, because there are likely to be fewer guests, you'll have a better selection of excursions and a more personalized experience with your guides.

Winter is actually milder in Patagonia: Most travelers don't realize that, while temperatures can be cold during the winter season, the weather overall can be calmer. The winds die down and it's more common to experience sunny skies. That means that the photos you take while exploring Last Hope Sound and Torres del Paine National Park are more likely to truly showcase the jaw-dropping austral beauty of this iconic wilderness.

15-minute drive to The Singular from the airport: You read that right. SKY Airlines has announced three flights a week to Teniente Julio Gallardo Airport in Puerto Natales, which is a short 15-minute drive from The Singular Patagonia. So guests can arrive, get comfortable, and quickly begin enjoying the splendor of winter in Patagonia.
So why wait? Book your unforgettable journey to Patagonia today!
We look forward to welcoming you to The Singular soon.