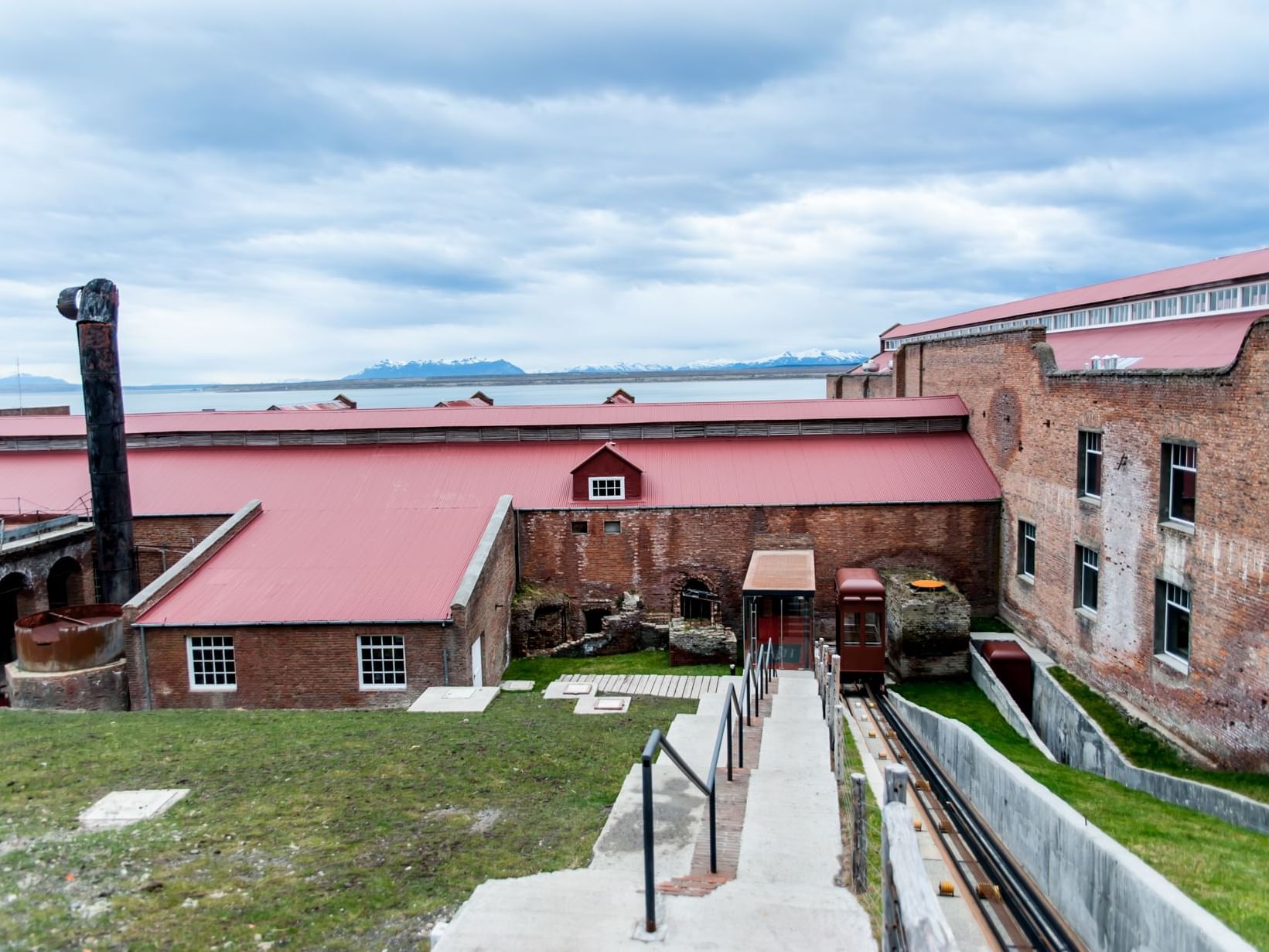 Cold Storage Plant Tour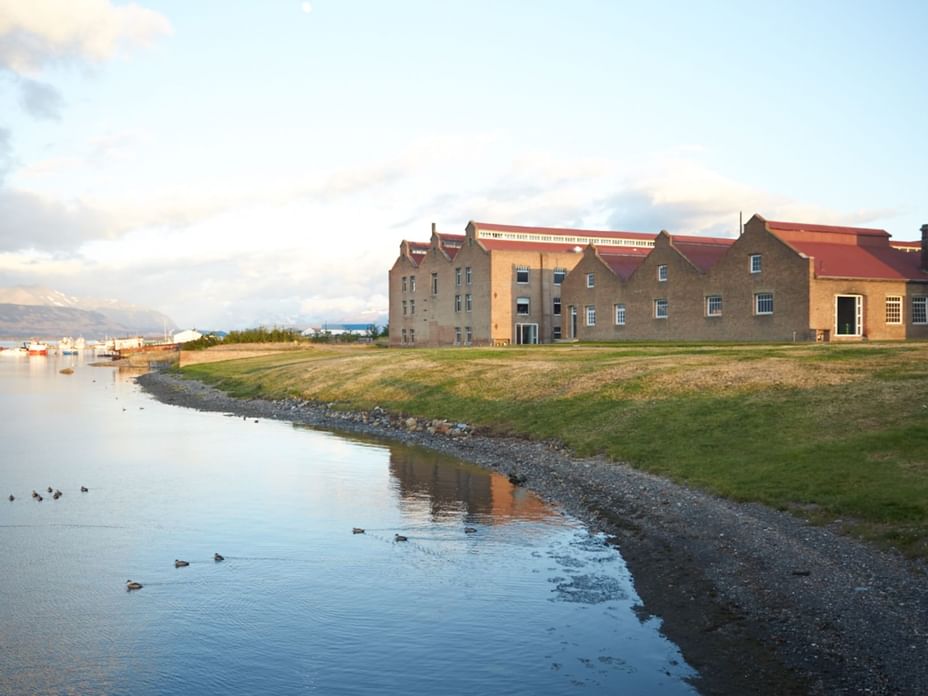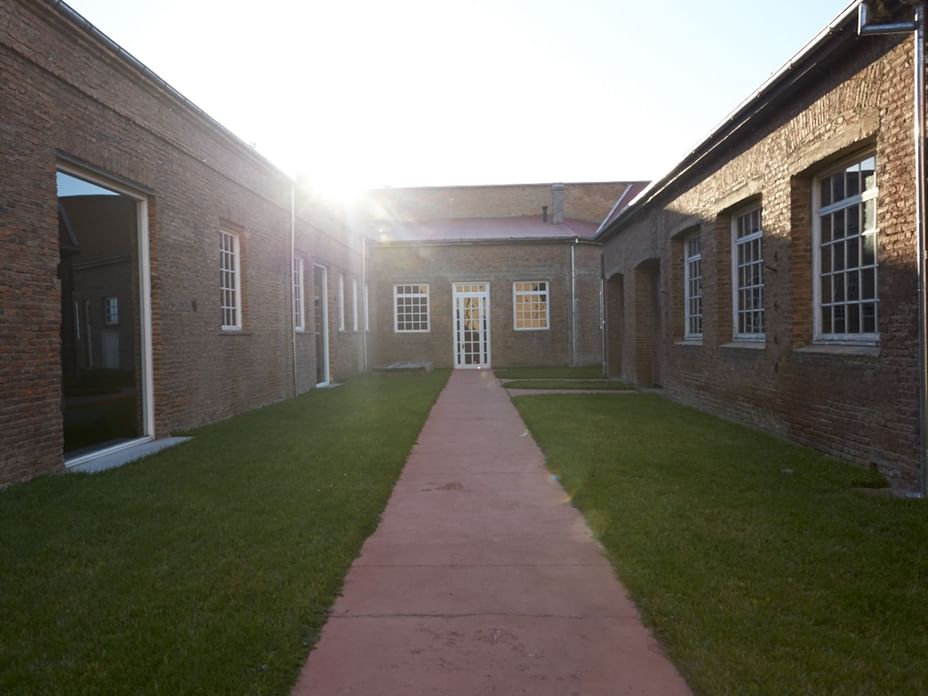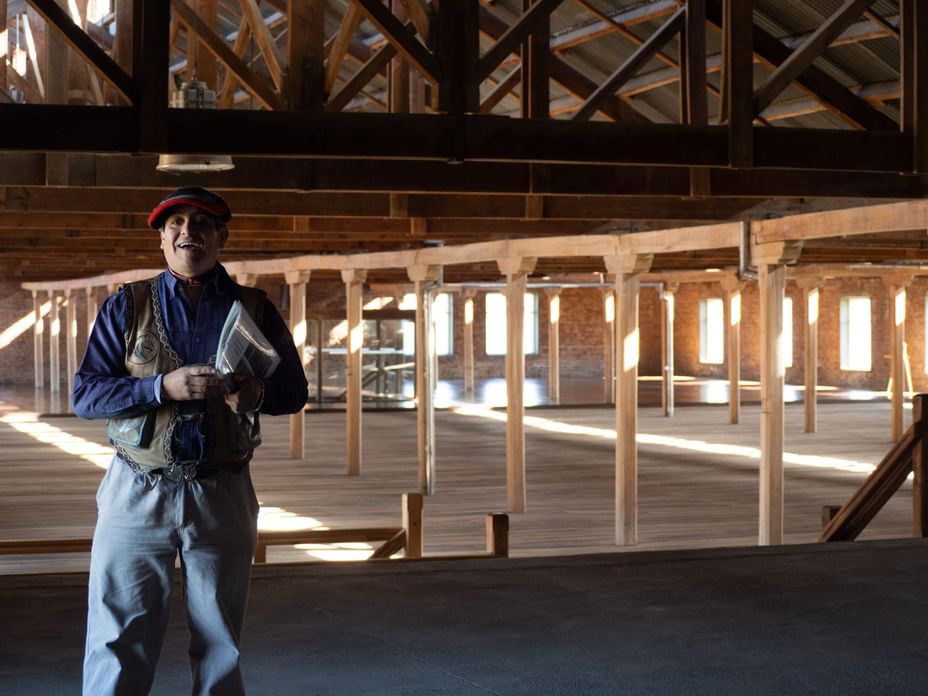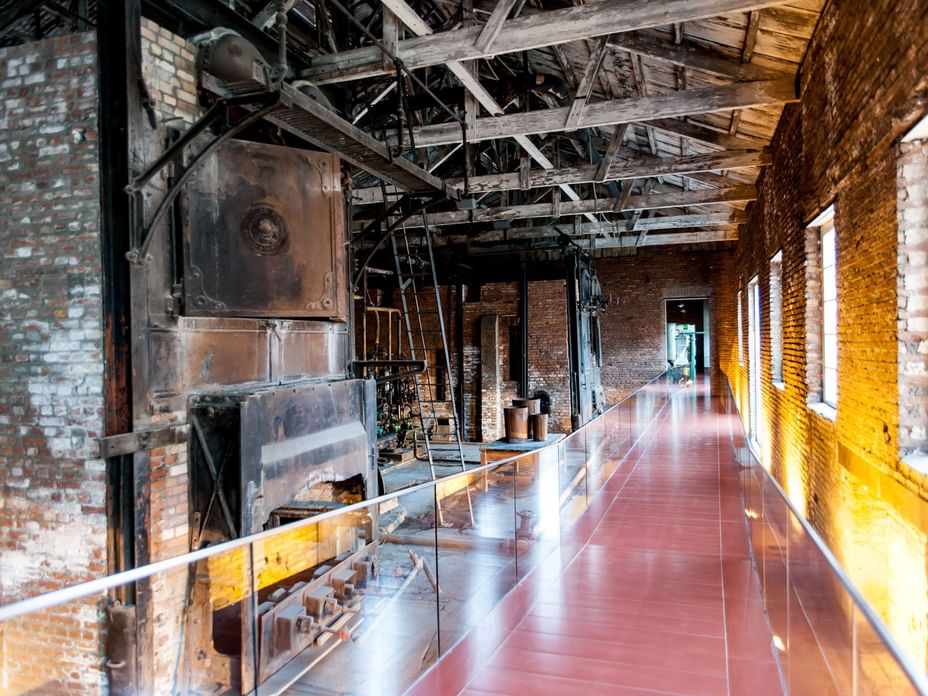 Restored and resurrected by fourth-generation family members of the original pioneers who settled the area and built the sheep farming industry more than 100 years ago, The Singular pays homage to the building's and founders' rich historical importance in the development of the local culture, economy and heritage. Witness century-old machinery imported from England at the turn of the 20th Century; the hotel's restored wood dock hovering over the Fjord of Last Hope leading out to the Pacific from which ships took wool to markets all over the world; and the local customs and traditions embraced by memorabilia throughout the property.
The Singular Patagonia was built at the former Puerto Bories Cold Storage Plant, which was declared a National Monument in 1996. In the transit areas of the museum-hotel, antique machinery is still intact and visible. This guided tour allows you to immerse yourself in the history that gave origin to the Sociedad Explotadora Tierra del Fuego in 1915, the most important cold storage plant in Chilean-Argentinean Patagonia. You will visit the boiler rooms, condensers, blacksmith, turnery as well as the centennial dock that served hundreds of ships for exportation of meat, fat, skin and wool to Europe.

Level of Difficulty: Beginner
Half Day excursion
Duration: 2 hours
Includes: guide, transportation, mountain bike, and the museum entrance fee.
A minimum of 2 guests required.
Km 5, 5 Norte S/N, Natales, Magallanes y la Antártica Chilena 6170000 Puerto Bories Chile
Monday9:00 am to 6:30 pm.
Tuesday9:00 am to 6:30 pm.
Wednesday9:00 am to 6:30 pm.
Thursday9:00 am to 6:30 pm.
Friday9:00 am to 6:30 pm.
Saturday9:00 am to 6:30 pm.
Sunday9:00 am to 6:30 pm.